E-DVIR is the new way to do vehicle inspections
Now your driver's can send your their driver vehicle inspection reports right to your inbox instantly with our new E-DVIR.
How it works
Your drivers use their Google Android powered mobile device to complete their inspection.
The inspection is emailed to whom ever they like. Send it to safety. Send it to the shop. Always send it to the drivers phone.
If the vehicle needs a repair, simply have the shop print the report, sign off any repairs and place a copy in the truck.
Save an electronic copy, in your email, for as long as you like.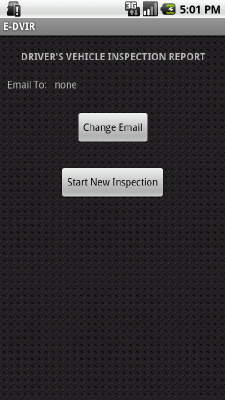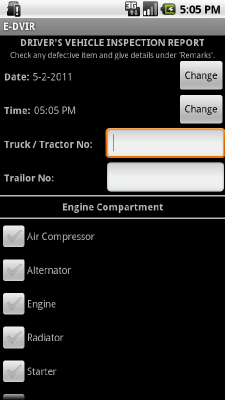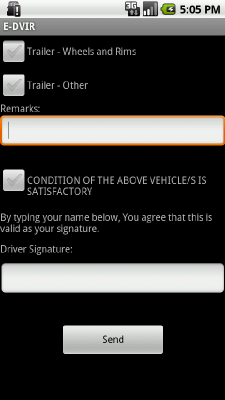 Here is a sample of what the pdf looks like when it comes to your email inbox.
With this app you can have more legible reports as well as eliminate the need to purchase the paper report books that often get lost. You also don't need to worry about the penmanship of your drivers or hunting down their inspection book either.
With E-DVIR you have increased performance and data integrity. Enjoy